Political Campaign Websites for Take Back CT Candidates
Get your campaign website with minimal effort, a site that works for you, complete with standard SEO, analytics, and even a custom email address.
You have plenty of work running your campaign. You don't need the distraction of getting a website running.
Let us take care of your campaign website.
You take care of winning.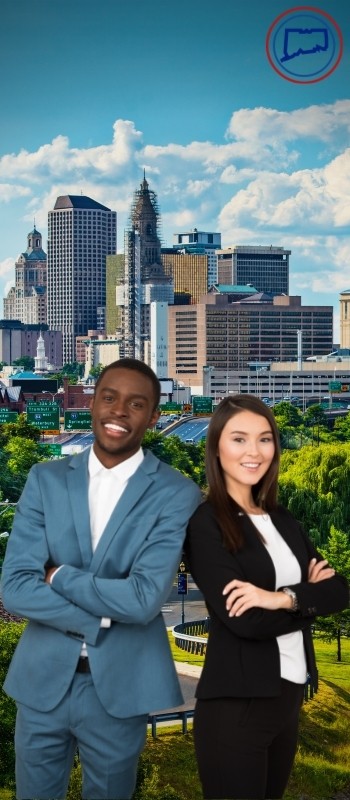 For individual state candidates, RTCs or PACs.
Focus on your campaign. We'll handle the website.
Save campaign financial resources with this pre-designed, effective candidate website service. There are no domain hosting fees, no email hosting fees, and no other hidden fees.
Included:
Website sub-domain – For example: JDoeForCT.TakeBackCT.com**
4-page website*** – Home, About/Issues, Contact page with contact form, and Blog/News page
Anedot Integration* or link to donations app – for donations/contributions
Candidate email address (1) – For example: JDoe@TakeBackCT.com**
Standard website SEO
Social links
Website will remain live through 30 days after election, for up to 12 months.
4 minor website content updates
Price: $299.00
* Candidate responsible for creating Anedot account
** Also available: Sub-domain under CTGOP.us (i.e. JaneDoe.CTGOP.us), with candidate emails under this domain (JaneDoe@CTGOP.us)
*** Visit JaneDoe.TakeBackCT.com for view of website design and setup. Customization of website layout and design can be done for an additional fee, agreed upon in advance.
Focus On Your Campaign
Your website should serve your objective – winning the election. We make this simple and straightforward, plus your campaign will be stronger by co-branding with the "Take Back CT" voters' call-to-action.

Free Sub-Domain
The domain is TakeBackCT.com
An example subdomain, "JDoeForCT".
The website address:
JDoeForCT.takebackct.com

Free Custom Email
The email will use the TakeBackCT.com domain.
For example: JDoe@TakeBackCT.com

Effective Website
Up to four pages, built with industry standard technical SEO, social links, and the site remains live, online 30-days after the election, for up to 12 months.
Work With Us
We worked with political campaigns and understand the unique requirements between campaigns and service providers.
Start out by submitting our contact form, or give us a call or email. We'll contact you, review enough details so you and DMP can get started.
An appropriate invoice will be generated for your campaign treasurer, and work will begin as agreed upon.